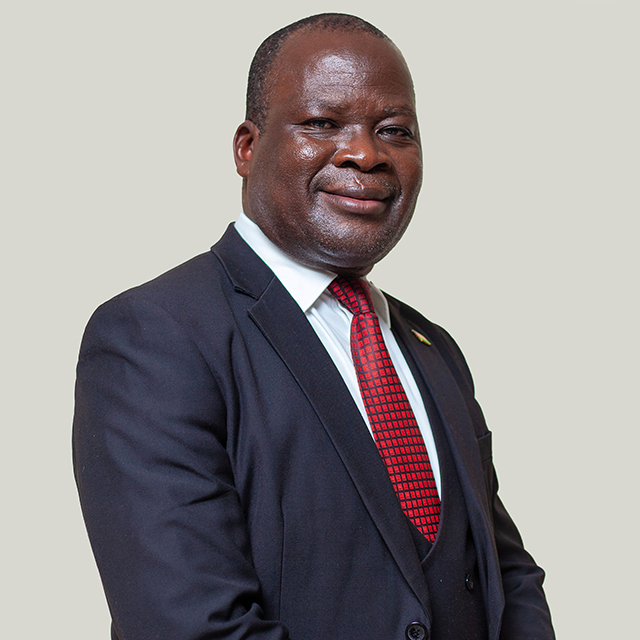 Eng. Dr. Maxon Chitawo
Mervin Mchenga
Director of Operations
Dr Maxon Lexon Chitawo is an experienced Engineer in both technical and administrative fields. He holds a PhD in Chemical Engineering obtained in 2018 from Stellenbosch University in South Africa, a Master of Science in Renewable Energy Systems Technology obtained in 2008 from Loughborough University in the United Kingdom and a Bachelor of Science in Mechanical Engineering obtained in 1997 from University of Malawi – The Polytechnic.
Dr Maxon Chitawo has 27 years of work experience in both private and public sectors in Malawi with 21 of these years working on energy systems in both renewables and fossil fuels. He worked for the then Mobil Oil as Operations Assistant from 1996 before joining the Civil Service as Press Mechanical Engineer in 2001. He joined Mzuzu University in 2004 as Training Engineer for the Test and Training Centre for Renewable Energy Technologies (TCRET) in the Department of Energy Systems where he has worked a Senior Lecturer in Energy Systems.
Dr Chitawo has held several leadership and administrative positions in the course of working in institutions that he has worked for. He worked as a Lead Engineer for setting the Lilongwe Government Press Workshop in 2003/2004, served as Dean of Faculty of Environmental Sciences from 2011 to 2014, Deputy Dean from 2008 to 2011; Member of Mzuzu University Council representing Senate from 2011 to 2014; Chairperson of Board of Trustees of Community Energy Malawi (CEM) from 2011 to 2013, Deputy Chairperson of the National Energy Working Team that worked on initiating energy projects to increase electricity generation capacity in Malawi from2009 to 2012, Deputy Dean of Faculty of Science Technology and Innovation from April 2021 to February 2023 and TCRET Coordinator from April 2006 to February 2023.
Dr Maxon Chitawo is a researcher with five publications in peer reviewed journals and six conference papers in energy focusing on sustainability of energy systems.